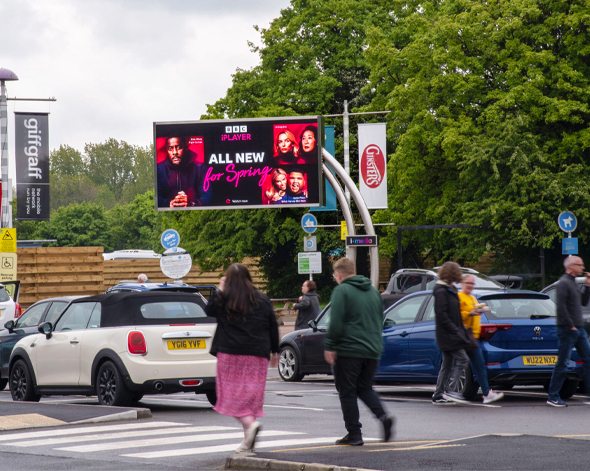 MSA Audience Growth continues into summer months
The MSA audience continues to grow across 2022. Latest vehicle turn-in and audience data shows visits were up +12% vs May last year whilst remaining above 2019 levels and already +3% above the annual average weekly audience level, at 6.44 million.
The four weeks to May 29th – not including the school half term or the Platinum Jubilee – recorded 25.7 million visits to MSAs in what we believe to be record May audience levels.
The period included discernible audience increases on various routes to Wembley around the FA Cup Final and Football League playoffs, seeing audience uplifts at already busy weekends of up to +8% on routes from supporters of clubs including Liverpool, Sunderland, Nottingham Forest and Huddersfield.
As warmer weather starts to materialise, staycation bookings thrive and a number of events including festivals, the Women's Euros and Commonwealth Games sold out, we expect to see a continuation of audience growth at MSAs across the Summer as audiences take the opportunity to refuel and recharge on longer journeys.