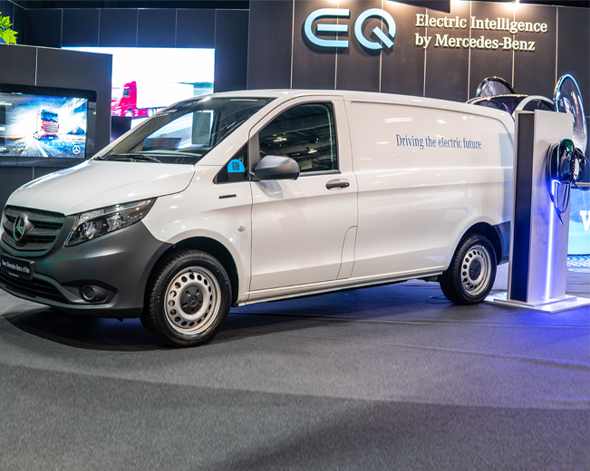 i-media Electric Vans survey shows missed opportunity
ELECTRIC VANS represent a huge, missed opportunity for manufacturers as alternative fuel sales and consideration stagnates despite potential, finds i-media latest Connector Research.
The take up of Electric Vans remains behind the curve in terms of sales and consideration, when compared to Electric Cars, according to i-media's latest wave of its Connector Research – the fourth in recent years covering consumer demand for and perception of Electric Vehicles (EVs).
In particular, the van decision-maker audience still needs convincing of the viability of electrification, fundamentally lacking in awareness and a real understanding of the benefits that can overcome scepticism around factors, already largely embraced in the EV car market.
Whilst there are similar barriers facing owners and decision makers – around cost, range and charge access, the vans audience – especially owners of single vans – remains sceptical. The research highlights that whilst there is an appetite for change, key messages around cost and environmental benefits have failed to land to date.
18% expect to switch to an EV van, but only in the next two years (and only 11% in the next 12 months). A further 23% expect to switch after another two years. But there remains 57% who are either resistors to change (27%) or those who just don't know (30%).
Roadblocks to active consideration look very similar to the EV cars' experience, only lagging behind. Half of our van driver sample refer to cost as the key barrier, but convenience hygiene factors – range (46%), charge time (43%) and battery longevity concerns (37%) – are key education considerations for the industry.
Awareness of economic and tax benefits remains low, while 57% are concerned by the cost of routine servicing and 36% see access to charging points as a barrier.
Ian Webber, i-media Consultant behind the Connector series comments: "Our experience over four waves of Electric Vehicle research highlights that change can happen very quickly. 2022 is the opportunity to start a conversation with this audience; a real chance to shift the Don't Knows and EV resistors (57% of this community), and to accelerate those clearly happy to embrace the wider sentiment towards Electric Vehicles. Pointedly, three quarters of van owners would be more likely to consider an electric van if they could charge it in under an hour; and they would particularly consider a vehicle from their trusted manufacturer. With competitor brands emerging fast, the time is right to truly engage a thoroughly neglected audience and start shifting behaviours to benefit the many.
Research partner Mercedes-Benz adds: Mercedes-Benz Vans UK is committed to helping keep businesses moving efficiently and sustainably, so we are pleased to be able to support i-media with their Connector research. The latest results highlight the key barriers and opportunities customers are facing when switching to Electric Vehicles and provides great insight into how we, and others in the automotive sector, can support them.
The research, conducted by YouGov amongst 1,000 van owners and drivers in November 2021, featured questions on perceptions, drivers and barriers around adopting alternative fuel Vans. It is the 4th wave of i-media's Connector series into Electric Vehicle trends and the first specifically among a van owner audience.