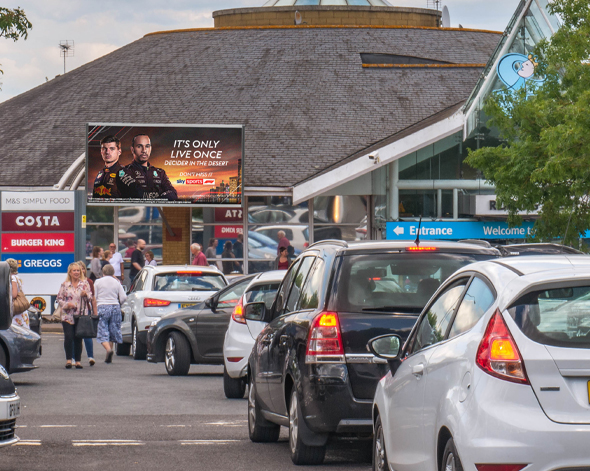 MSA audiences 2021 – a return to growth
MSA audiences fully recover across second half of 2021
In line with widely available mobility statistics that show car transport to have fully recovered – and to exceed – pre-Covid levels, i-media has been able to analyse Motorway Service Area (MSA) vehicle turn-in statistics that demonstrate a full recovery of audiences using this environment and that all-important break from motorway driving.
Turn-in data from the MSA owners – plus some customer footfall measurement – allows us to extrapolate audience numbers by location on a weekly basis, demonstrating both seasonality and how audiences use the environment.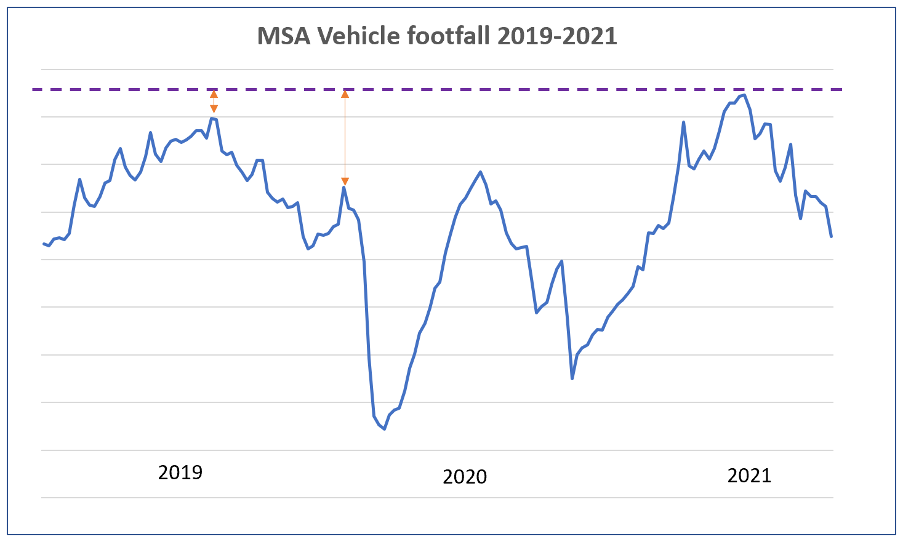 The effects of both lockdowns and mobility restrictions are clear to see across accurate real-time data for the past three years. Volumes have particularly picked up from Q2 2021 in the most recent spike, recovering to record a spike over the May Spring Bank Holiday period, before going on to reach record levels last Summer, peaking at 7.4 million weekly visitors to our MSAs over the August Bank Holiday weeks that signalled an end to Summer.
This enabled Summer audiences to peak above 2019 levels (up 2.5%), whilst reaching even greater heights in September (up 9%) and October (up 4%). Performance for H2 reached a 3.2% improvement (double that if you remove restricted travel weeks) on 2019, with Q4 audiences settling up 2%, despite further government restrictions being imposed across the regions in December.
This is an encouraging reflection of the continued growth of MSA audiences vs 2019, particularly whilst other transport and some OOH environments remained at levels as much as below half. Our audiences have been above 2019 levels consistently since May.
Audiences will likely continue to grow across 2022 as Staycation bookings, events, family visits, the return to business travel and general use of private transportation remains strong into the new year. The MSA delivers an important recharge moment for audiences within environments that increasingly seek to deliver rewarding brand and retail experiences.